Last week in Phoenix, Vizzda tracked 3 new commercial projects and 53 sales totaling $318,174,010 in transaction value. Below are reports for five of the properties.


LAND
Vizzda tracked 16 new land sales this week in Phoenix.
Land Proposed for New Residential Lots in San Tan Valley Purchased for $837,000
On June 23rd, 2016, Pulte Homes purchased 18 finished lots from Communities Southwest for $837,000 ($46,500 per lot). The property is zoned CR-3 PAD.
OFFICE
Vizzda tracked 4 new office sales this week in Phoenix.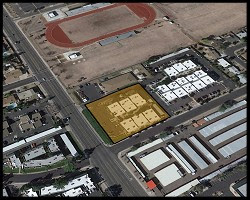 Office Plaza Near Gilbert & Southern Sold for $1.25M
Douglas and Diana Goyer purchased this property on July 5th, 2016 from Zion's First National Bank for $1,250,000 and with $445,000 in new debt with US Bank. The property is 19,220 SF of office space in two 1-story buildings on 1.49 acres zoned OC.
MULTIFAMILY
Vizzda tracked 8 new multifamily sales this week in Phoenix
Apartments in Glendale Purchased for $1.065M
On July 1st, 2016, Patrick Stojak acquired this property through a court ordered sale for $1,065,000. The property is a 44 unit apartment complex in three two-story buildings totaling 36,926 SF.
INDUSTRIAL
Vizzda tracked 9 new industrial property sales this week in Phoenix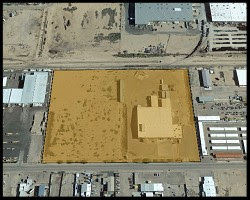 Manufacturing Facility in Casa Grande Sold for $2M
Robert Stephan purchased this property on June 21st, 2016 for $2M in a 1031 exchange from Audrey Faucetta & Wendy Cypert et al. The property is 78,181 SF in two single story buildings on 19.1 acres and includes a 9.55 vacant lot.
RETAIL
Vizzda tracked 1 new retail project and 16 new retail sales this week in Phoenix
Restaurant Near I-17 & Peoria Purchased for $1.26M
An entity tracing to Sung Hwan Lee, Lily Kwon, Sophia Kwak and Chongpal Moon purchased this property from Doris Knell and Elaine Dreyfuss on July 1st, 2016 for $1,260,000 with a new SBA loan of $1,976,000 originated through Wilshire Bank. The property is a 9,213 restaurant in one building on 1.53 acres zoned C-2.
Vizzda is Trusted by the Best Firms in the Industry